Throughout 2020 I struggled at times with how I felt about my appearance. I went weeks without makeup (which ultimately I loved), wore the same black leggings two weeks straight and became accustomed to keeping my camera off during virtual meetings to avoid dressing up.
My daughter, Marleia, however had no problem with this issue. In fact, she found creative ways to express herself through her wardrobe. She went through multiple outfits daily. She imagined she was dining in different cities from around the world each day and made sure that her outfit always matched her vibe.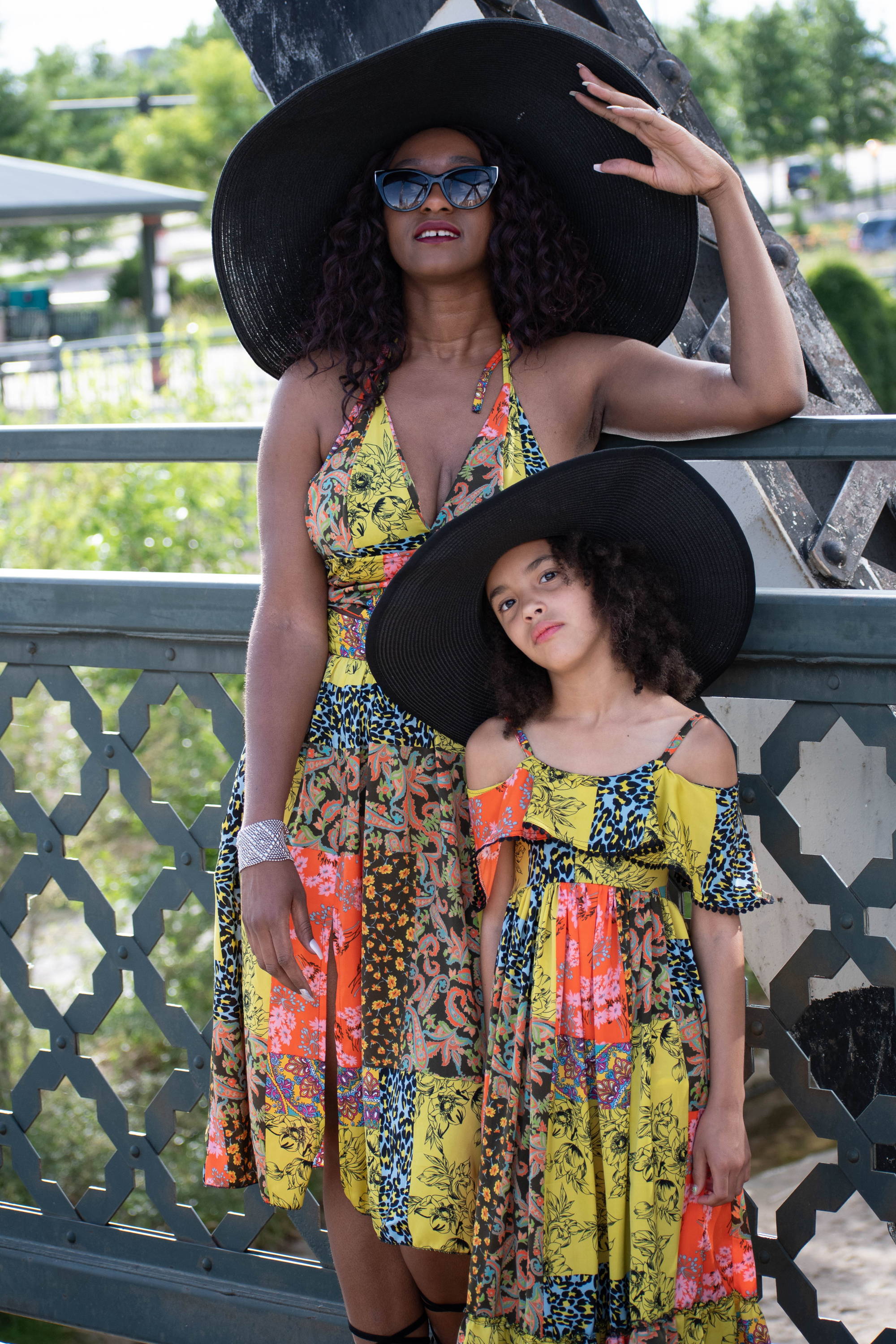 Marleia's energy and creativity inspired me. Instead of complaining about the multiple loads of laundry, I decided to join her in the comforts of our clothing. This sudden burst of positive energy pushed me to take the plunge to trust in myself and start our fashion brand. It's been an incredible amazing experience that I am so humbled to be able to do in my life.
No matter what you are going through right now, our pieces strives to accomplish one thing: to remind you of your amazing beauty. Nothing excites us more than watching our creations spark an instant smile of joy in others, The minute you slip on any of these pieces you will find your mood lifted.